Download your free eBook to learn how Janssen can maximize the impact of personalized patient engagement and support through AI and patient-level intent data with AllazoHealth.
Download Your Free eBook Now
At Janssen, you've seen AI's impact firsthand on medication adherence. AllazoHealth has worked closely with your marketing and Patient Experience teams, using identified patient data and our AI platform to create individualized engagement for patients taking Xarelto. This was shown to improve their overall experience and increase their days on therapy by up to 7.3%.
Get in touch with us and we'll be more than happy to provide details on potential areas that AI can help drive patient engagement at Janssen, as well as walk you through our brand-new impact calculator for both therapy initiation and adherence.
Download your complimentary eBook from AllazoHealth to discover how you can more effectively predict, personalize, and maximize your marketing and engagement strategies:
Learn how The New Healthcare Economy is redefining everything from patient acquisition to therapy initiation and adherence, and what it could mean for Janssen
Discover how pharma marketers are realizing their omni-channel marketing objectives with AI-driven personalization at the individual level
See firsthand how a leading pharmaceutical company leveraged AI to boost first fill rates by nearly 10% and increased its patients' length of therapy by nearly 15%
Fill out the form to receive your eBook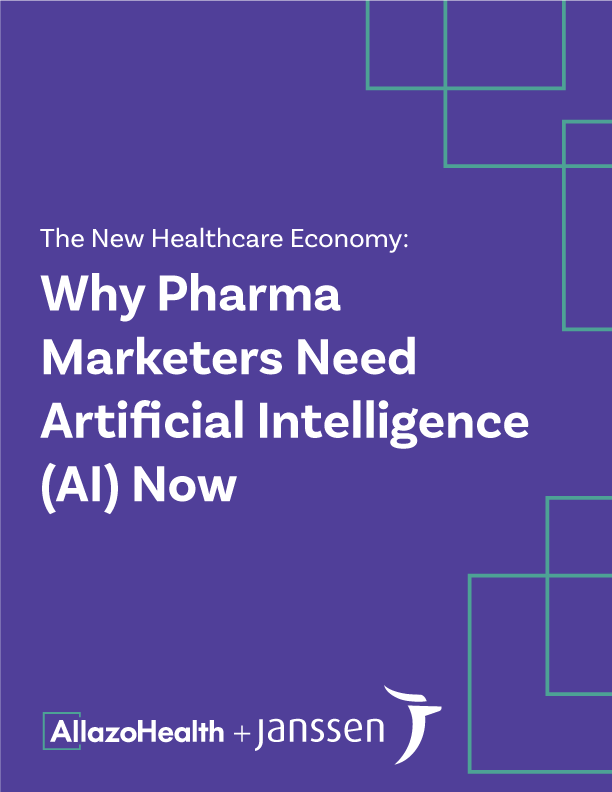 Pharma Marketers Need AI Now Podcast
February 22, 2023 | William Grambley
With AI, pharma marketers can truly personalize campaigns, increase therapy initiation and medication adherence, and deliver efficiency at scale. For more, listen to this Pharma Marketing podcast.
Listen to podcast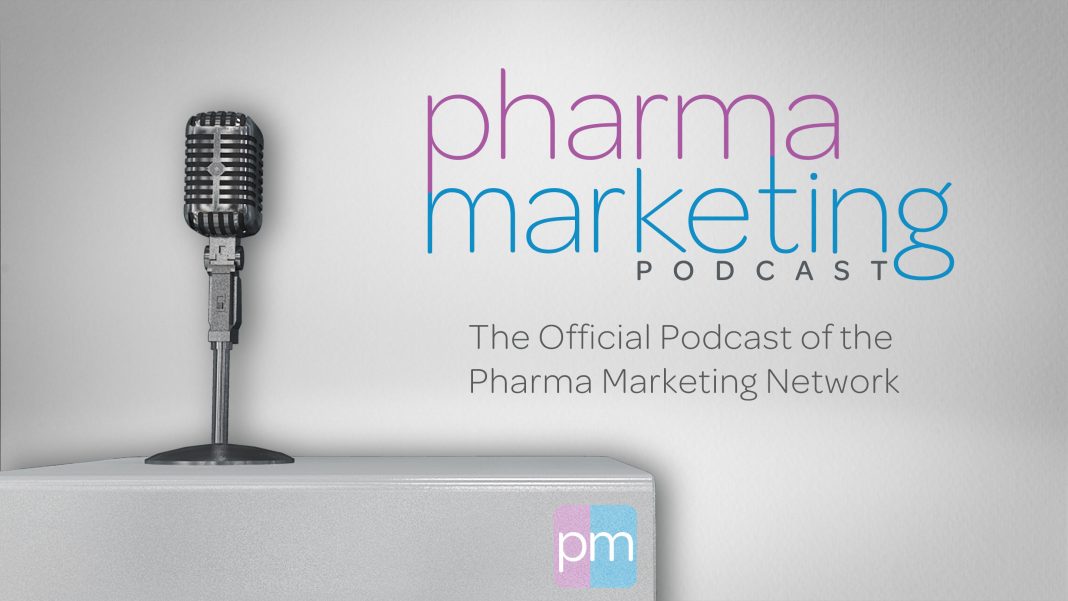 "[The AllazoHealth AI predicts] customers in our database who haven't picked up the drug – they're not considered patients yet. We run AI to analyze the behavior of these people. Would they react if we sent them a "touchpoint" via SMS, phone call, or email? Also at what time of day would they like to receive information? What's the content they'd like to receive? AI figures out the right combination of those factors."
– Eduardo Cornejo

Former Sr Director Digital Innovation and Products
Sanofi
"We chose AllazoHealth because of the predictive analytics. Most solution providers used market segmentation techniques which created hundreds of different patient groupings that was really specific to marketing outreaches and campaigns for engagement. While the groups may have shared similar behaviors and socioeconomic factors – what we wanted was the individual needs of the patient and their risks so that we could coach each patient individually based on their own set of needs. After evaluating several solution variations, we moved forward with AllazoHealth as a partner because their solution could provide us with a proactive approach to patient management and ultimately improving their health outcomes through treatment adherence. Through validation we found the solution set reliable with high repeatability. Our programs now create greater value for our manufacturer partners but more importantly greater impact to the patients we serve every day."
– Dale Hanna

Former Director, Product Management
AmerisourceBergen
"[AllazoHealth] provides a unique service that no one else offers. I could tell that the team cared about our challenges and wanted to do whatever they could to help, even working with our budget and looking for ways they could streamline the process to help us out."
– Stephenie Atkins

Product Director
Janssen