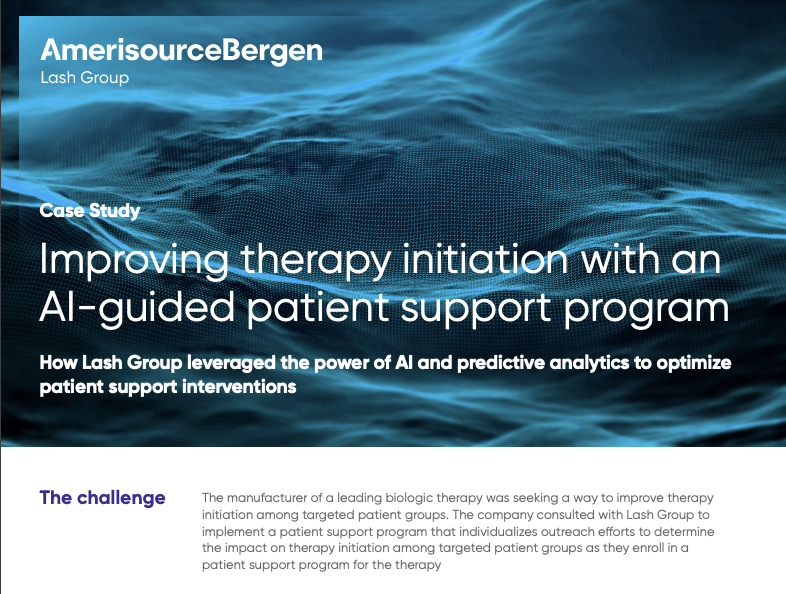 The manufacturer of a leading biologic therapy was seeking a way to improve therapy initiation among its patient groups.
Lash Group and AllazoHealth teamed up to create processes that lead to an effective, data-led solution that delivers a personalized approach to patient support programs.
Download the case study to learn more!
Fill out the form to download the case study