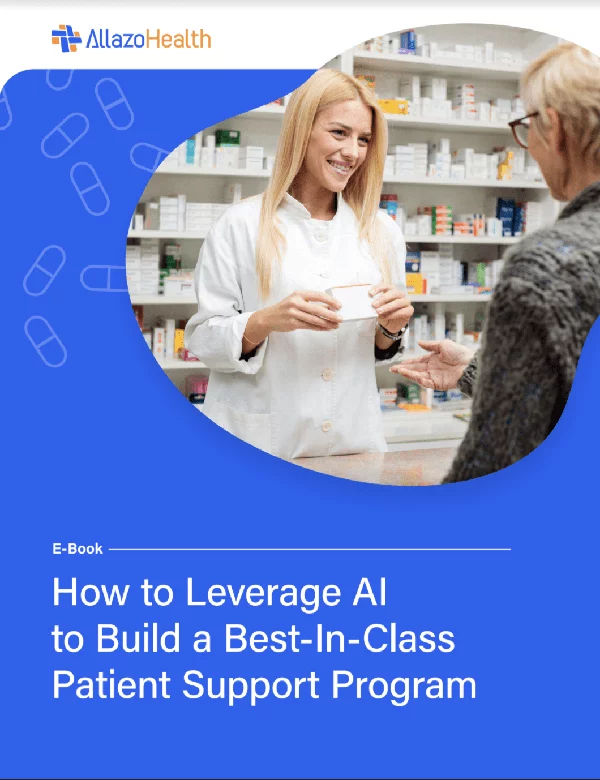 In the healthcare industry, building a best-in-class patient support program requires a modern, strategic approach with AI-driven solutions.
Today's leading pharmaceutical companies deploy AI-powered patient support programs to optimize interventions, increase operational efficiency, improve decision-making, and generate cost savings.
Access our guide to learn more about:
AI's Role in Building Best-In-Class Patient Support Programs
Discover how AI plays a crucial role in shaping patient support programs that are modern, efficient, and effective. Learn from leading pharma companies that leverage AI to optimize omni-channel interventions, enhance patient experiences, close therapy gaps, and achieve positive health outcomes.
Personalizing Patient Experiences Lead to More Engagement
See how AI anticipates and closes gaps in therapy, enhancing patient experiences and engagement that matter to patients. Discover how personalized interventions at the individual level lead to positive medication behaviors and increased revenue.
AI's Impact on Operational Excellence in Healthcare
This case study showcases how AI-powered patient support programs optimize interventions and generate cost savings. Prioritize your resources for patients who need them the most and eliminate all unnecessary interventions. Doing so streamlines operations and enhances patient engagement.
Navigating the Future: AI, Healthcare, and Beyond
Gain insights into the evolving landscape of AI in healthcare. Learn about ethical considerations, data security, and the exciting potential of AI in shaping the future of patient support.
Access our free guide to explore how AI is transforming patient support programs now. Fill out the form to get immediate access.
Simply fill out the form for free access!